We are excited to welcome you to Maplewood, a charming café, tucked in SW Portland serving quality food and drink made fresh with love.
Welcome to Maplewood! Our bread and pastries are fresh and made here. We are committed to using organic, local, seasonal ingredients, humanely raised animal products, and pasture eggs whenever possible. Quality is our upmost priority.
Join us for a wonderful latte, handmade soda, delicious breakfast sandwich, or yummy potato bowl. We take pride in making most items from scratch, baked fresh each day. We hope that you taste the love we put into every dish!
Community is the reason we are here! We love our neighborhood and are excited with the opportunity to nourish our neighbors. Join us for a community event, come see the rotating local art featured on the walls, and quality goods from local artisans.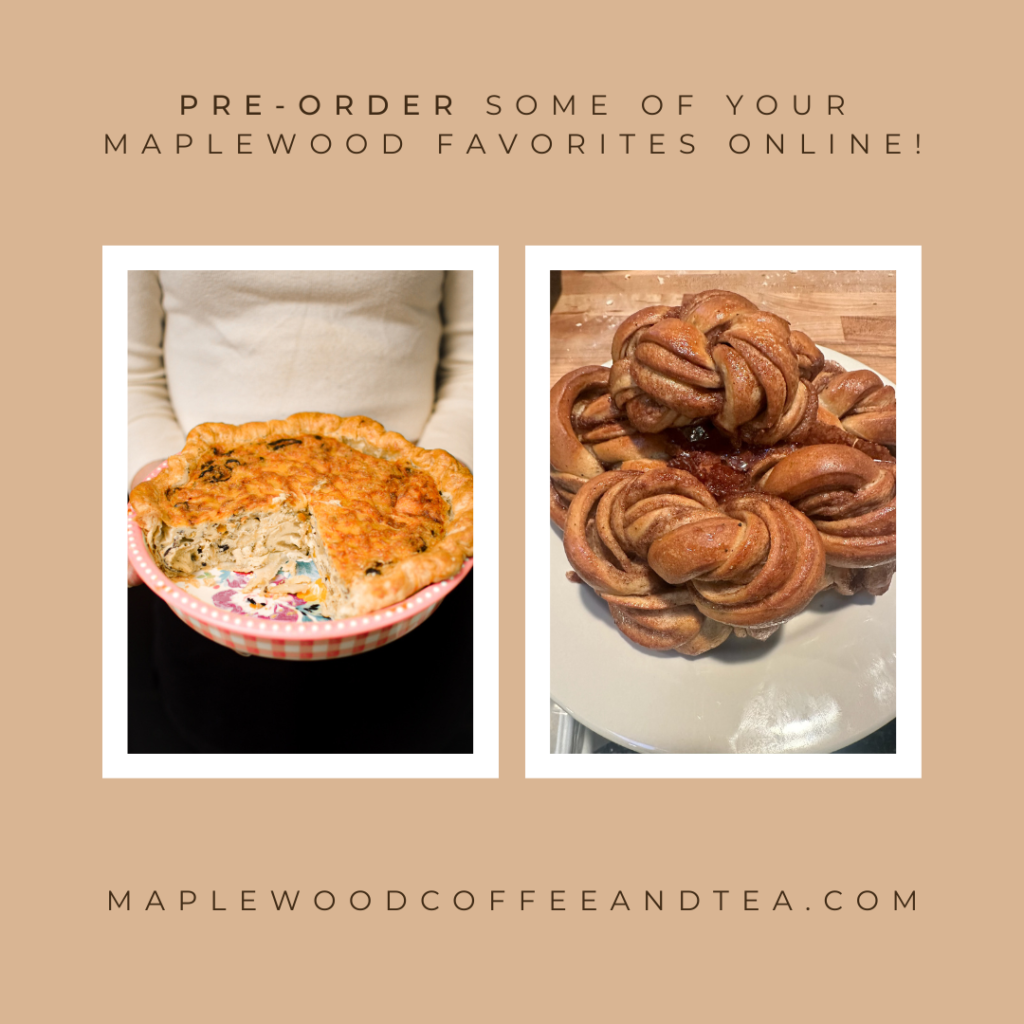 Pre-order Food Now.
Pre-order some favorite food from Maplewood to help brighten your next special moment. Whole Quiche in 3 flavors, cheesy slipper loaf, 3 flavors of muffins or twisted cardamom pastries. Yum!
---